Experience Fully Immersive 3D-Virtual Home Tours That Feel So Real,
It's Like Being There.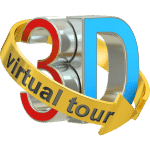 Your Home will rank higher on Zillow & on Realtor.com
We treat our client's home and prospect buyers with a truly "magical experience" through the technology of 3D. BETTER BUY REALTY, an innovator in real estate technology, was the first real estate company in Palm Coast, Florida, to acquire (actually own) the Matterport 3D data system and then use it to create online tours for each of our listings. Our tours showcase your home or property in such a new and modern way; buyers cannot get enough.
Our tours are much more immersive than any other forms of media previously experienced; More than photo galleries (slideshows), 360° panoramas, and even fly-through videos. This type of media, although fine, is nothing compared to seeing your home scanned in 3D. Traditional media has always lacked the feeling of a real perspective. Photos, for example, are like wearing horse blinders; the viewer is held captive to the viewpoint of the Realtor; often limited views as well. Constraining what the buyer sees often frustrates many buyers.
Contrary, the tours we produce with our 3D data system are the best and most intimate way to create an emotional connection with the buyer online (to your home) that most people until now have ever experienced before.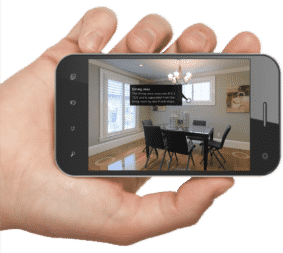 We use the latest generation 3D scanning equipment available on the market today by Matterport. The Matterport camera captures color and depth better than any other system manufactured. With it, we leverage cutting-edge technology and powerful cloud processing, so anyone can quickly experience immersive home tours out of real-world environments right on their smartphones, tablets, or desktops. It's a very intuitive experience that everyone understands and loves to explore.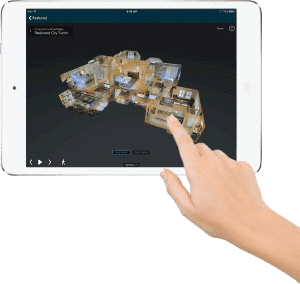 Virtual "Reality" Ready, Too!
Every day, more and more home buyers are purchasing virtual reality (headgear) to view homes online. Where have you been? Shown here is a buyer seeing a 3D-virtual tour. What she is experiencing is a total sense of presence – the cognitive sense of physically being inside a home as if at an open house! How does she move around? She navigates with her eyes!! If she wants to travel to the kitchen, for example, she looks in that direction and presto she is magically matterported into that space. It's a surreal experience. Pretty soon – who's going to need Realtors to show homes? 🙂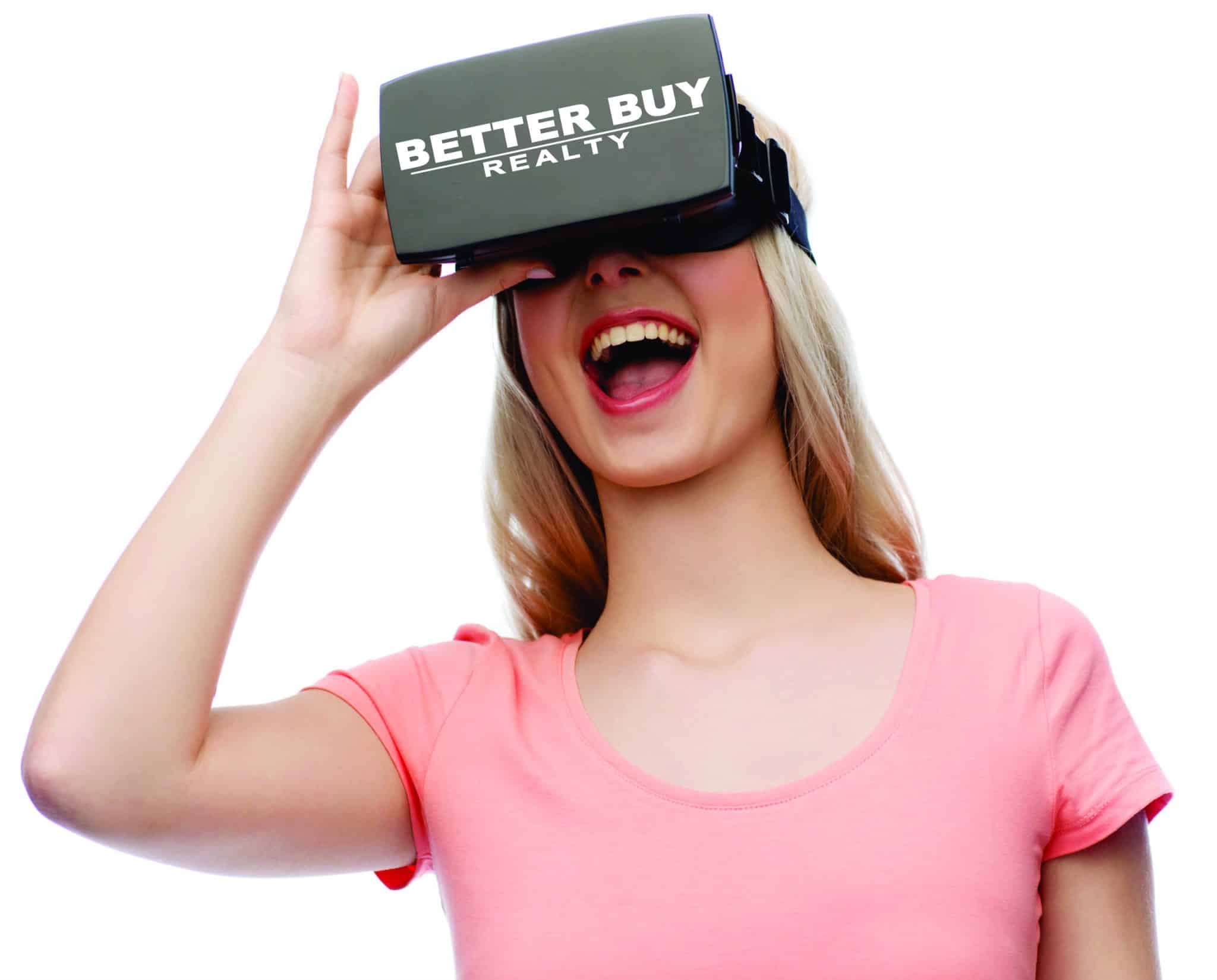 Our Listings Get Higher Rankings
On All Major Realty Websites
BETTER BUY REALTY goes through extraordinary measures to enhance your home listing to rank as high as possible (especially) on the Internet. It's our goal to get your home in front of as many homebuyers possible when they search to purchase a home or property, not get lost among the infinity of listings.
Realtor.com (now) features our Matterport 3D tours on the banner photos of each property listed; This is huge. The other major players; Zillow, Trulia, etc. are also internally ranking real estate listings that feature 3D virtual tours higher than listings without; It's about user experience for them. Nothing provides a better user experience than our Matterport tours.
Matterport

Don't

List Without It
Virtual tours (in 3D) are now the new standard for real estate companies providing online tours. All other types of tours are being considered outdated and fast becoming obsolete. More importantly, if your home is not represented with a Matterport tour, it does not receive the same online rankings (exposure) than with it.
If a Realtor does not offer Matterport tours, think twice about listing with them. Without a Matterport, your home is at a competitive disadvantage compared to other home listings on the Internet. Since we own our equipment, we can assure that every home listed with Better Buy Realty incorporates these magical tours; This includes double-wide trailers to million-dollar home listings.