"... Other Realtors in Palm Coast Florida can't figure out how we do it,
I can't figure out how they don't."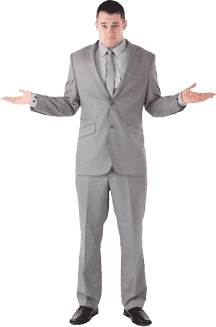 BETTER BUY REALTY has decades of real estate experience in Flagler County. We started in Palm Coast in 1998, and at that time, our Association of Realtors was housed in a double-wide trailer (and half of that) was rented out to a landscaping company. Never mind the wild rooster's rooming around. I digress. Back then, we did not have our listings on the web; we used thick printed books to search for homes. It was archaic; I felt like I was selling real estate living in the dark ages.
Realtors at that time, in my opinion, also seemed too complacent. Many were retired and "did" real estate only to supplement their fixed income. Compared to me, they seemed to lack the drive and desire to utilize the Internet to market their listings. To them, the Internet was not taken seriously. Some even moaned and groaned when the Association stopped printing the "listing book" in favor of going online.
Then along comes me, Jeff Sawyer.
I was younger than most of my colleagues and enthralled with the Internet and all its grandeur. I saw it as the future of real estate. I invested heavily in technology and education to best understand utilizing the Internet in my real estate company.
Thank goodness I had the foresight.
Today, BETTER BUY REALTY has become a powerhouse of Internet technology twenty years later. Even the National Association of Realtors says upwards of 97% of all home buyers use the Internet to begin their home searches. You might as well say that the human race (buying homes) uses the Internet.
Being a computer nerd paid off.
List your home with BETTER BUY REALTY, and I assure you that your home will get higher rankings and the maximum Internet exposure possible.